Here's a picture of the same schedule as of 11am. That's a good time for me to reassess because it's when I take my second dose of meds (Concerta) and that more or less divides my day.
You may note that I've skipped one thing in the a.m., added a bracket full of things that came up that I wanted to get done in the morning. [Important note: those things also went onto my To Do List. Ultimately that is where they get accounted for. This schedule is a tool to help get them accomplished.]
You can also see that I assessed one afternoon task and considered trying to multitask with another item.
So far so good. But to be honest with everyone, it rarely goes this smoothly. But, it seemed to make sense to post pics of a list that didn't get to crazy with scribbles and arrows and such. Plus, I'm hoping this reinforces the idea of how productive one can be when the planning piece is there.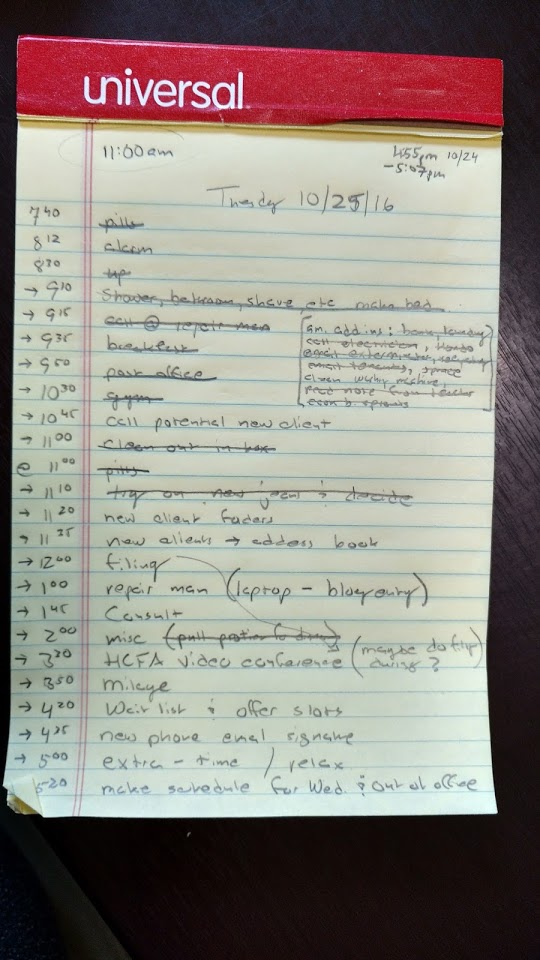 "