Conceptually, I don't love knife blocks. I always wonder how sanitary it is down at the bottom of that slot that you put your knife in. All it takes is one or two times of not getting the knife totally clean… But that's speculation on my part.
Knife bars are my joint. I love seeing them all out and displayed for easy use. Plus, we have almost no counter space. So, again, using the walls is the way to go.

The knife rack is at an angle because otherwise it wouldn't fit on the wall anywhere near the cutting board.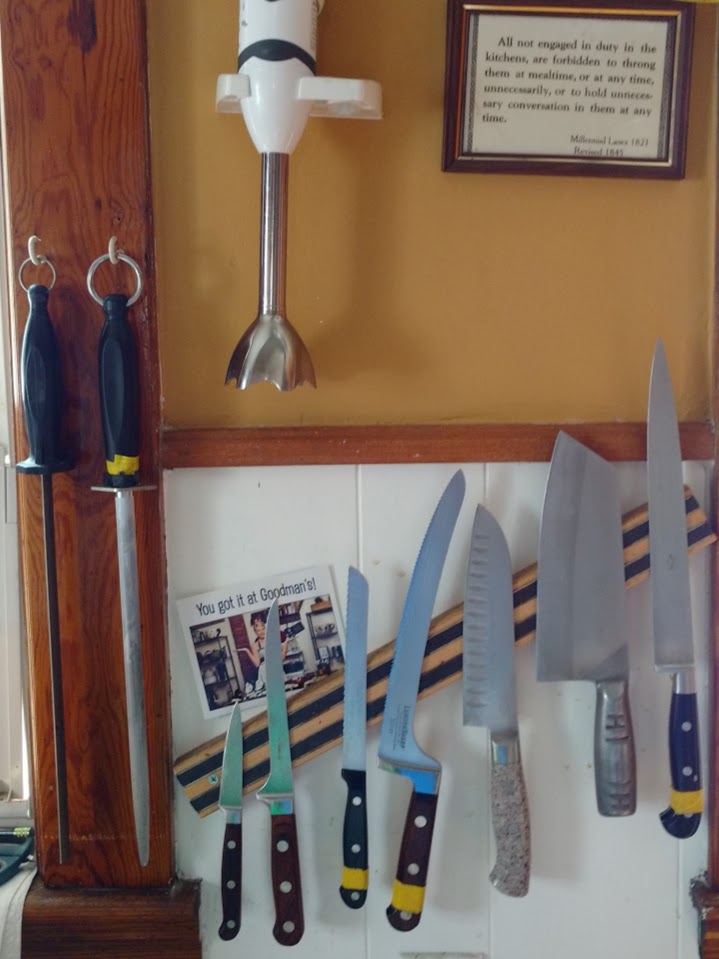 "