I would also suggest thinking outside the box in terms of how to use your vertical space. I've used the 'item' in the first picture for years. It holds things that I use semi-regularly like spice blends, black pepper, and specialty vinegars. And it fits perfectly on one of our weird small walls between doors in 1920's kitchen.
As for the mug hooks… that's one of my favorite out of the box solutions ever… if I do say so myself. I use multiple mugs daily to mix a medicine I have to take for my stomach. Having them right on above the sink hanging from the valance (if that's even the right word) makes it so easy.
I guess the bottom line is a somewhat complex matrix of what you use most often, the space you have, the layout of the space, and how creative you can get.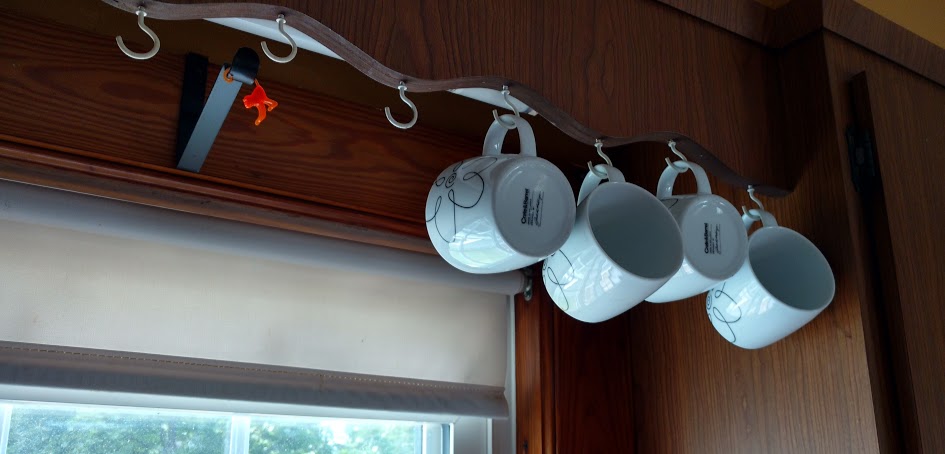 "